Azadirachta indica (Neem) leaf Extract :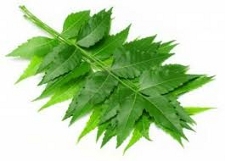 Azadirachta indica (Neem), is a herb widely utilized in Ayurveda, Unani and Homoeopathic systems of medicine to treat health related problems and ailments.
It is known to exert anti-cancer, antioxidant, wound-healing, insecticide, blood purifier and anti-microbial properties. It is also known to be one of those plants from which almost every part is used.
Neem oil extracted from its seeds to the leaves and branches, to say the least neem benefits extends to various lines of health. The seed and seed oil are used for leprosy and intestinal worms. They are also used for birth control and to cause abortions.
Neem Extract can be used as Anti-inflammatory, Antiarthritic, for Skin diseases, as hypoglycemic, anti gastric ulcer, spermicidal and antimalarial.
The stem, root bark and fruit are used as a tonic and astringent. Neem contains chemicals as bitters that might help reduce blood sugar levels, heal ulcers in the digestive tract, prevent conception, kill bacteria and prevent plaque formation in the mouth. It is vastly used in the hair and skin care treatment like itching of scalp, dandruff, redness of eczema, wrinkles, skin ulcers and other skin ailments which, can be effectively resolved by the use of soaps, lotions and creams.
The pain, inflammation and swelling of the joints related to gout or arthritis can be reduced by massaging joints with Neem oil.
Ayurvedic treatment of diabetes use neem extracts in tablets or syrups. Diabetes is a disease of excess sweetness and bitter herbs like neem are taken to counteract the imbalance. It can also be used for agricultural purposes as organic pesticides and neem insecticides.